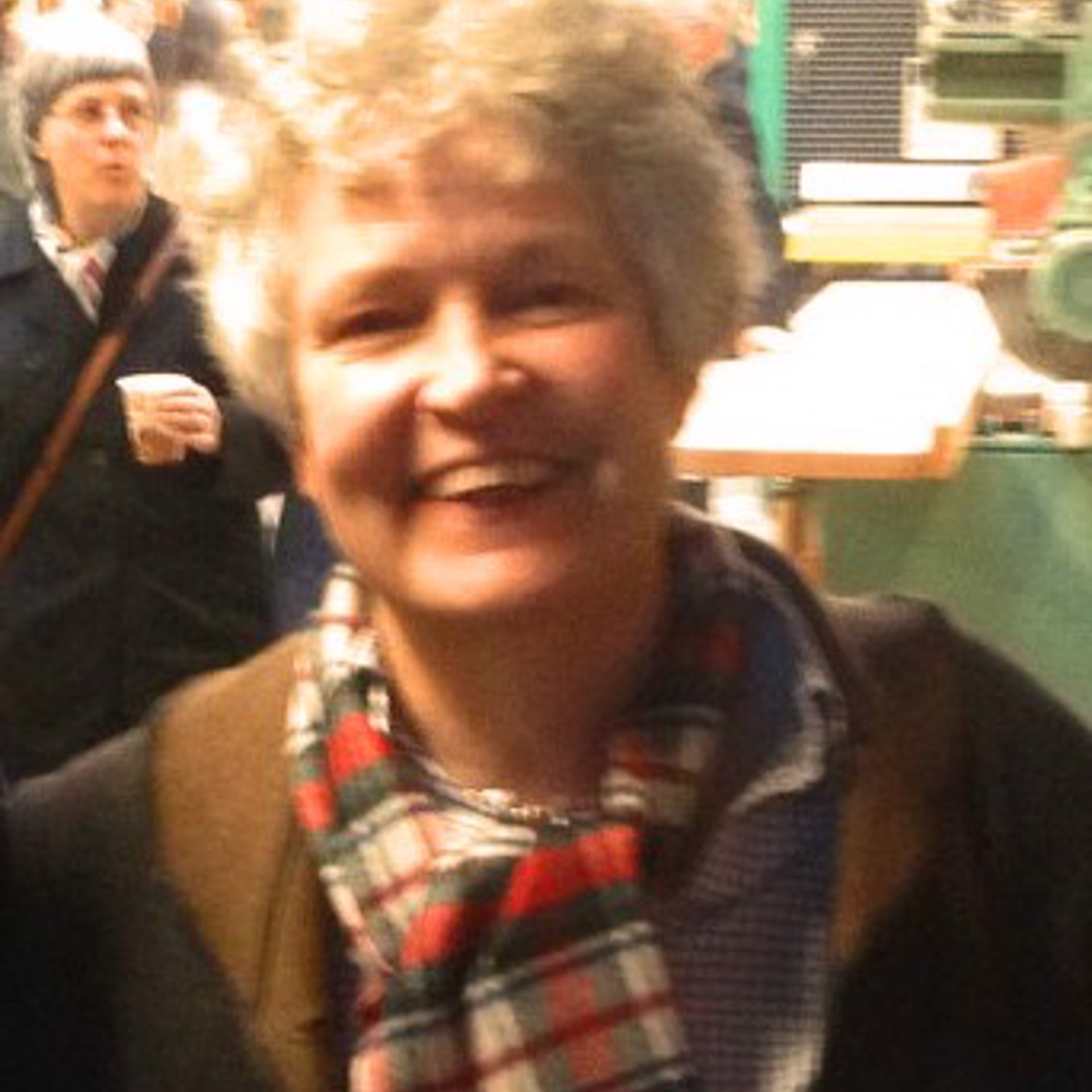 Artist Statement:

My earlier works may be characterized by their discipline, scrupulous technique, and faithfulness to my vision of reality. In recent years I've challenged myself by embracing experimentation, and intuition, and enjoying the unexpected results of engaging in the process of creation without a destination in mind; letting the fusion of emotion and materials take me on an expansive journey of self-discovery.
As an artist, my work has been informed by my lifetime career as a painting conservator. It has been my privilege to care for and to conserve the artwork of some of the most notable artists across the centuries. Intimacy with work of this caliber is humbling and has taught me a great deal, but this above all: " to thine own self be true ." It is with deep gratitude and great fondness that I honor the many talented artists who mentored me in my artistic development, sharing their enthusiasm, time, and encouragement. I hope in some small way my work pays tribute to their gifts and reflects well on the influence of their artistic legacies.
Artist Biography:

Christine grew up in Princeton, NJ, and came to the Boston area to attend School of the Museum of Fine Arts. After receiving her BFA from Tufts University and SMFA, she moved to Marblehead and worked as lead painting conservator at Childs Gallery, Newbury St., Boston. Later she opened a private conservation studio on the North Shore, specializing in easel painting restoration for private clients and a wide array of art dealers and museums. She and her husband, art dealer Alan Waller, have two sons, Todd and Benjamin. Throughout her life, and concurrently with her conservation career, she has painted in oil and has exhibited extensively, in national competitions and in the major art associations in the greater Boston area, winning numerous awards and accolades for her work.
She is a juried artist member of the National Association of Women Artists, NYC, a juried artist and member of the Board of Trustees of the North Shore Arts Association; an juried artist member of the Copley Society, Boston; and also a juried artist member of the Rockport Art Association; the Marblehead Arts Association; Rocky Neck Art Colony; Cape Cod Art Association; the Alden and Mary Bryan Memorial Gallery; and the Princeton Art Association. Locally, she has won multiple awards for her work including numerous Best of Show, Outstanding Work, People's Choice, and Judges' Choice awards over her many years of participation in the Marblehead Festival of the Arts and in exhibitions at the Marblehead Arts Association. In 2006, she was chosen to be the Event Signature Artist for the Hospice of the North Shore and Greater Boston "Annual Auction and Regatta Fundraiser."
Christine resides in Marblehead and maintains a studio there and also a studio on the harbor in East Gloucester.
education:
Tufts University, bachelor of fine arts
School of the Museum of Fine Arts, diploma
Moore college of Art and Design — undergraduate study with Jerome P.Witkin, Barnet Rubenstein, Henry Schwartz, Kaji Aso and Bill Flynn
independent study with "New Jersey's greatest living realist", mel leipzig, george gabin, jack callahan, james r. chisolm, david p. curtis, george creamer
Professional Conservator Memberships:
american institute for the conservation of historic and artistic works (AIC)
artist memberships: numerous medals and prizes awarded
national association of women artists, 2016, juried artist member
copley society of boston, 1992, juried artist member
rockport art association, 1986, juried artist life member
north shore arts association, 1999, juried artist member, board trustee, chair, awards and sponsorship committee
rocky neck art colony, 2001, artist member
newburyport art associaation, 2016, artist member
cape cod art association, 2013, associate member
academic artists association, 1993, juried artist member
marblehead arts association, 1992, juried artist member
princeton art association, 1974, juried artist member
Juried Exhibitions and Awards:
North Shore Art Association, Members Fifth Summer Show, 2013, recipient of the Glen Jorgenson Award
Rockport Art Association, Members Third Summer Show, 2013, recipient of the Reine Rose Strisik Popular Prize
Essex Merchants Group, "Paint Essex, 2013, with Wet Paint Auction"
Marblehead Arts Association, "Painting the Town Exhibition," 2013, Outstanding Work Award
Marblehead Arts Association, "Summer Art Exhibition," 2013, Honorable Mention Award Marblehead Festival of Arts, "Painting the Town Exhibition," 2002, Outstanding Work Award
Marblehead Arts Association and Marblehead Garden Clubs, "Arts in Bloom"
Essex County Greenbelt, "Art in the Barn Exhibition"
Rotary Club of Marblehead Harbor, "Autumn Palette Fundraiser"
Hospice of the North Shore and Greater Boston, 2006 Annual Auction and Regatta Fundraiser, Event Signature Artist
Marblehead Festival of Arts, Painting Exhibition, Outstanding Work Award
Marblehead Festival of Arts, "Painting the Town," People's Choice Award, Best of Show Award
Rotary Club of Marblehead Harbor, "Autumn Palette Fundraiser"
Marblehead Arts Association, Artist Members Summer Show, Judge's Choice Award
Marblehead Festival of Art, Painting Exhibition, Outstanding Work Award
Marblehead Arts Association, Artist Members Holiday Show, Outstanding Work Award
Marblehead Festival of Arts, Paining Exhibition, Best of Show Award
Marblehead Arts Association, Judge's Choice Award
Rockport Art Association, Aldro T. Hibbard Award for outstanding landscape in oil
Marblehead Arts Association, Honorable Mention Award
Rockport Art Association, George O. Davies Silver Medal for most outstanding work in oil
Rockport Art Association, Maurice E. Goldberg "Award for new talent"
Rockport Chamber of Commerce, ""Amateur Art Festival&rldquo;
Marblehead Arts Association, "Town Show," Second Place Award
Mercer County Community College, New Jersey, 1975, One Woman Show
Read More